Synopsys technology is at the heart of innovations that are changing the way we work and play. Autonomous vehicles. Artificial intelligence. The cloud. 5G. These breakthroughs are ushering in the era of Smart Everything―where devices are getting smarter, everything's connected, and everything must be secure. Powering this new era of digital innovation are advanced silicon chips and exponentially growing amounts of software content―all working together, smartly and securely. Synopsys is at the forefront of Smart Everything with the world's most advanced technologies for chip design and verification, IP integration, and software security and quality testing. Sensor Cortek works closely with Synopsys to bring forth optimized AI solutions by embedding our DNN models on chip-level AI engine.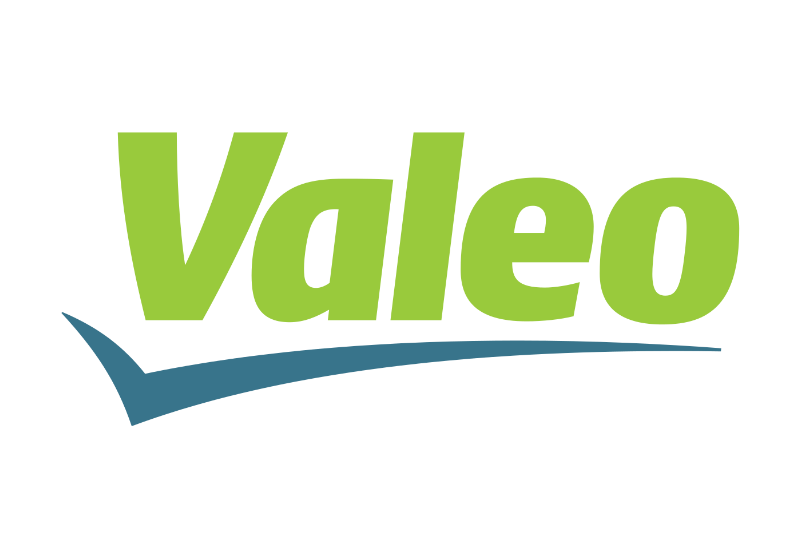 Valeo is a global automotive supplier and partner to automakers worldwide. Valeo offers one of the largest ranges of smart sensors and features that improve vehicle safety and comfort for enhanced automated driver-assistance and self-driving systems. Sensor Cortek and Valeo are involved in joint research and development of new generations of smart radar perception systems.
BlackBerry QNX develops safety-certified and secure software platform for the car. Based in Ottawa, Ontario, Canada, BlackBerry QNX has provided foundational software for many of the world's mission-critical embedded systems since 1982. From nuclear power plants, surgical robots and class III life-critical medical devices to autonomous vehicles and brands like GM, Audi, Cisco, Fiat-Chrysler, Ford, General Electric, Medtronic, Intuitive Surgical, Lockheed Martin, Alstom, Harris, Cisco and Siemens whose products require best in class safety, reliability, and security. Sensor Cortek works closely with BlackBerry and develops solutions on top of the QNX operating system.
Lynred is a world-leading infrared imaging supplier. Lynred was born out of the merger of Infrared imaging specialists Sofradir and ULIS, both with over 35 years of experience designing, manufacturing, and selling a comprehensive lineup of infrared imaging detectors that cover the entire infrared spectrum.
LeddarTech designs high-performance solid-state LiDAR modules for use in autonomous shuttles, trucks, buses, delivery vehicles, and robotaxis. LeddarTech was founded in 2007, stemming from innovative research projects on solid-state LiDARs at INO, the National Optics Institute based in Quebec City, Canada. It provides versatile and scalable LiDAR platform for Tier-1 suppliers and AD system integrators enabling mass deployment of ADAS and autonomous driving solutions by automotive and mobility OEMs. LeddarTech is an industry leader providing the most versatile and scalable auto and mobility LiDAR platform based on the unique LeddarEngineTM
engine and LeddarSPTM signal processing software.